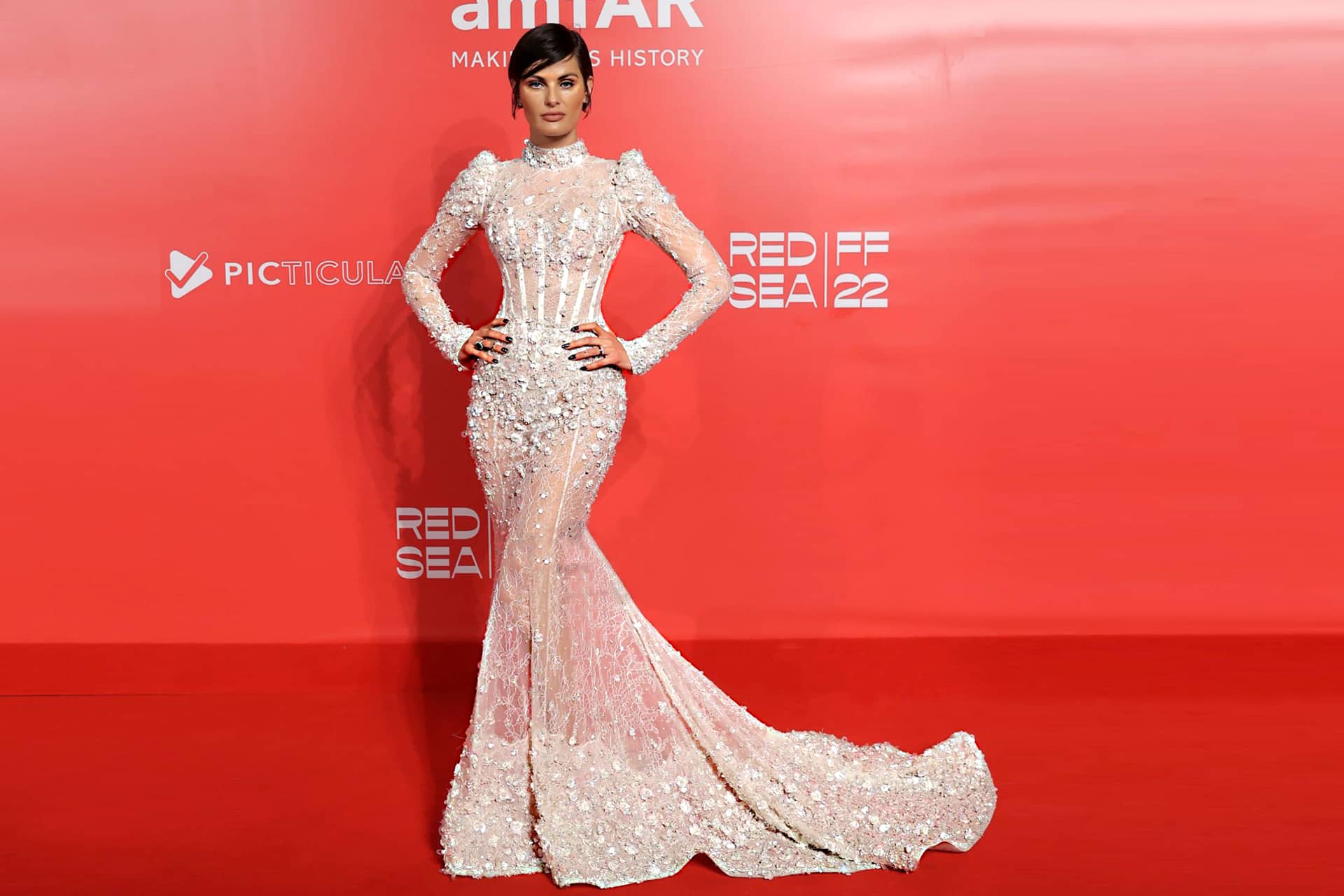 Rami Kadi Maison de Couture Taking Over the 79th Venice Film Festival
Rami Kadi took over the 79th edition of the Venice Film Festival with a multitude of mesmerizing red carpets looks from the latest "Le Reveil" and "Lucid Algorithms" collections, in addition to custom-made and some selective Rami Kadi couture gown archives.

Spotted in Rami Kadi couture are supermodel Isabeli Fontana, American model Jasmine Sanders, Influencer Giulia Gaudino, Didi Stone, Madalina Doroftei, Angela Caloisi, Pritika Swarup, Kelsey Merritt, Alina Baikova, Rosa Perrotta, indigenous model Zaya and Queen of Jetlags Noor de Groot.

Scroll through to view the incredible stars that attended the red carpets in Couture Rami Kadi Gowns.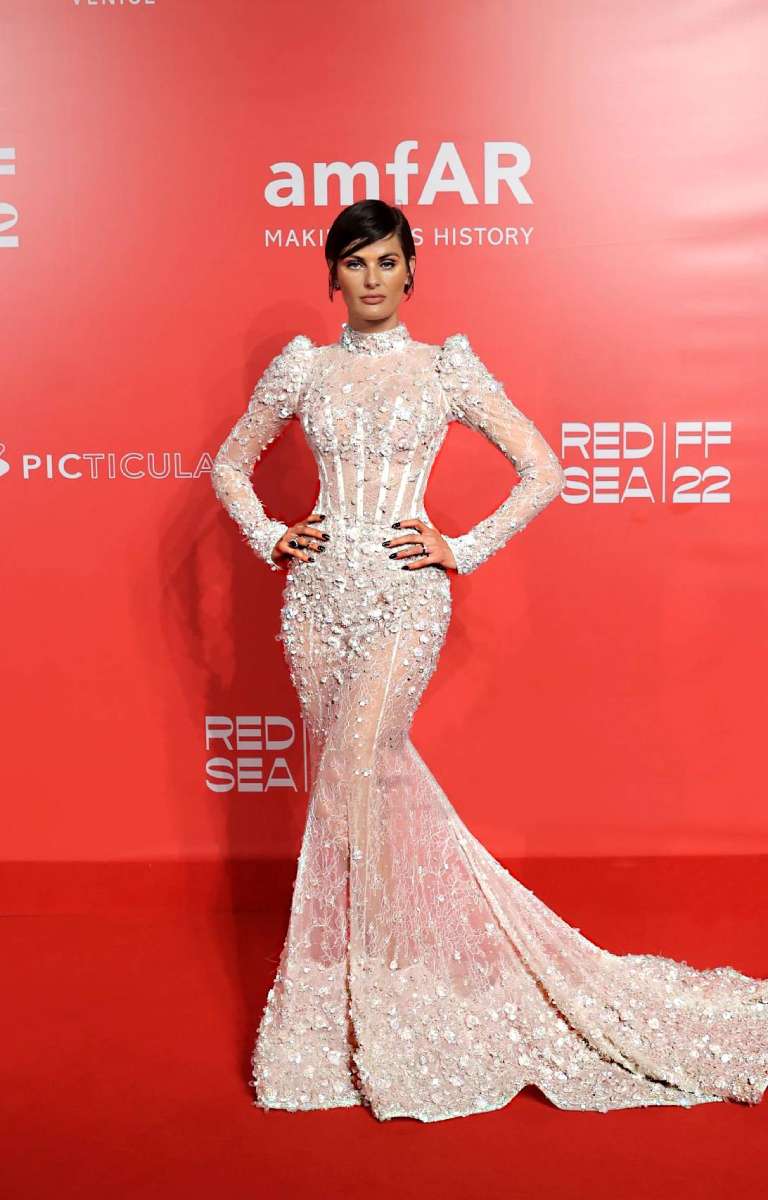 Isabeli Fontana in a Rami Kadi "Le Réveil" off-white mermaid gown embroidered on French lace with crystals as she attends the amfAR gala.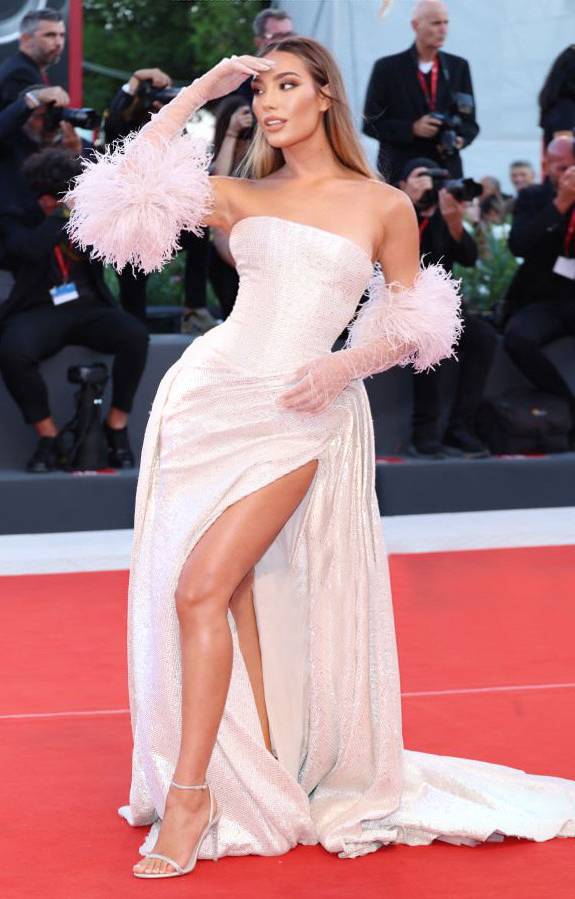 Angela Caloisi in a Rami Kadi moonbeam jacquard gown featuring side structured pleats and an overskirt for the screening of "L'Immensita"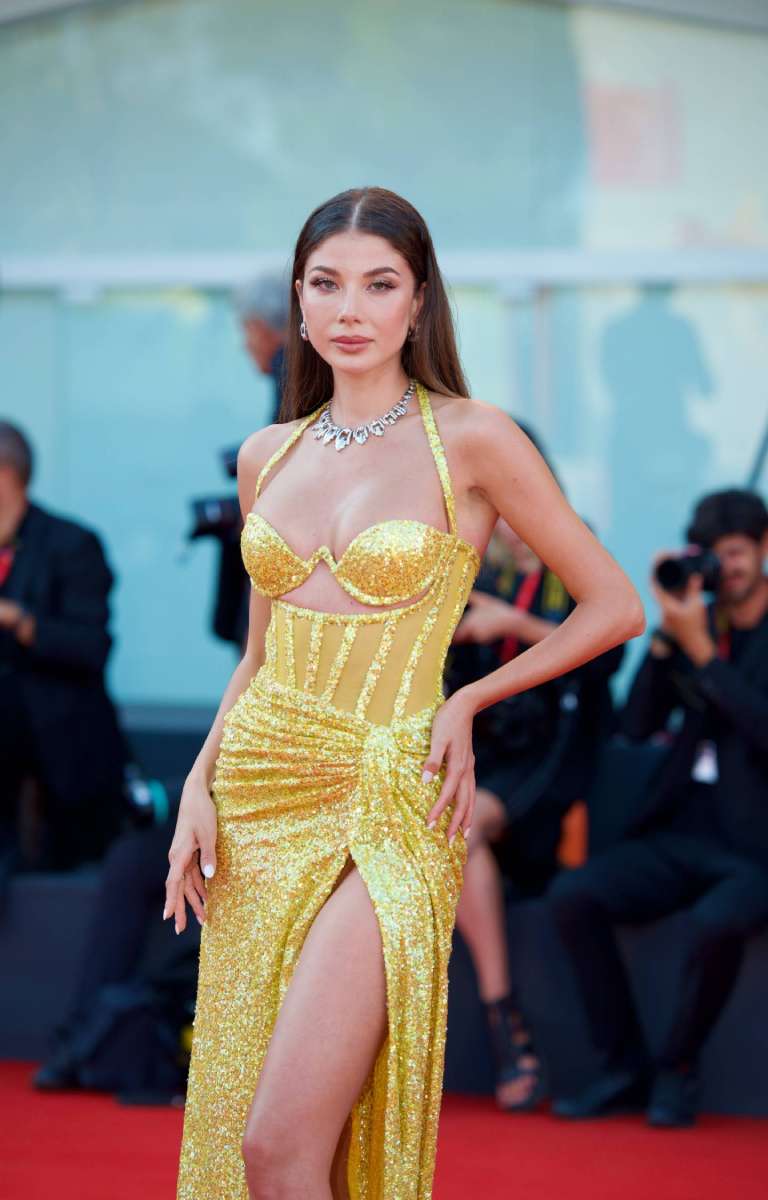 Madalina Doroftei in a Rami Kadi corset embellished yellow cut-out gown for the screening of "Il Signore Delle Formiche"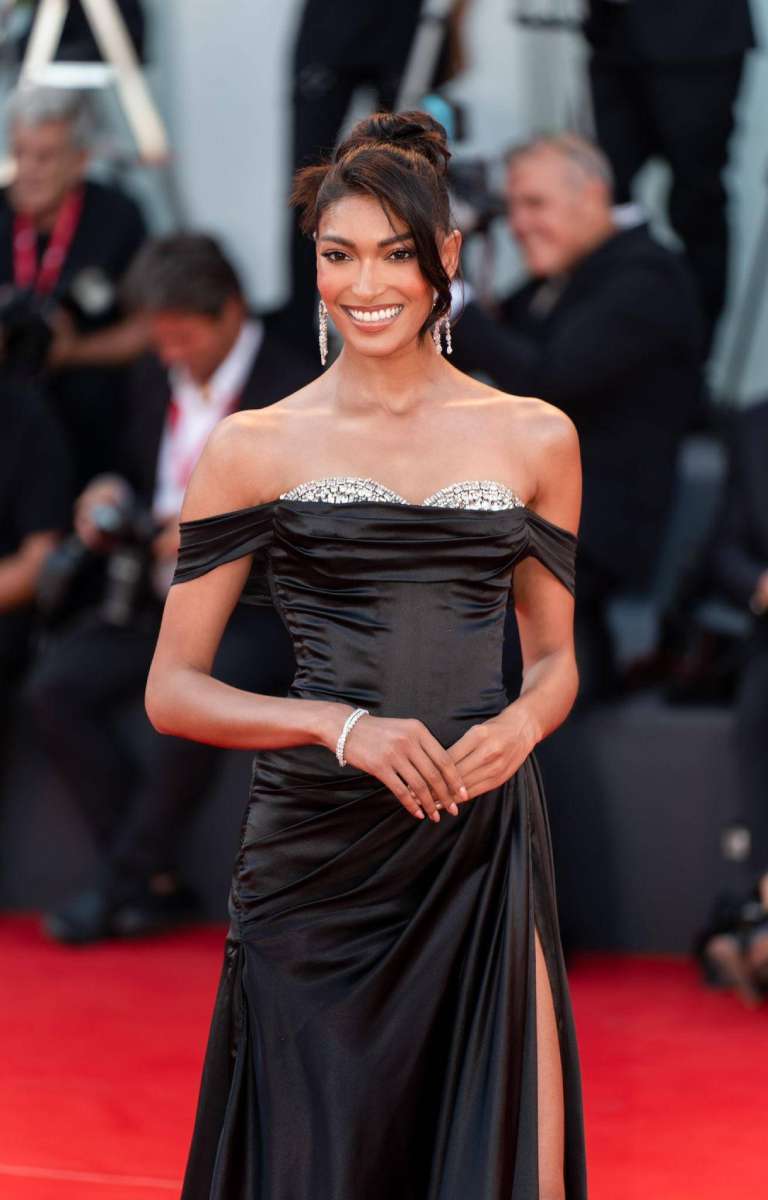 Pritika Swarup in a custom Rami Kadi black silk draped velvet gown, hand embroidered with Swarovski crystals caressing the bust, for the screening of "Don't Worry Darling" red carpet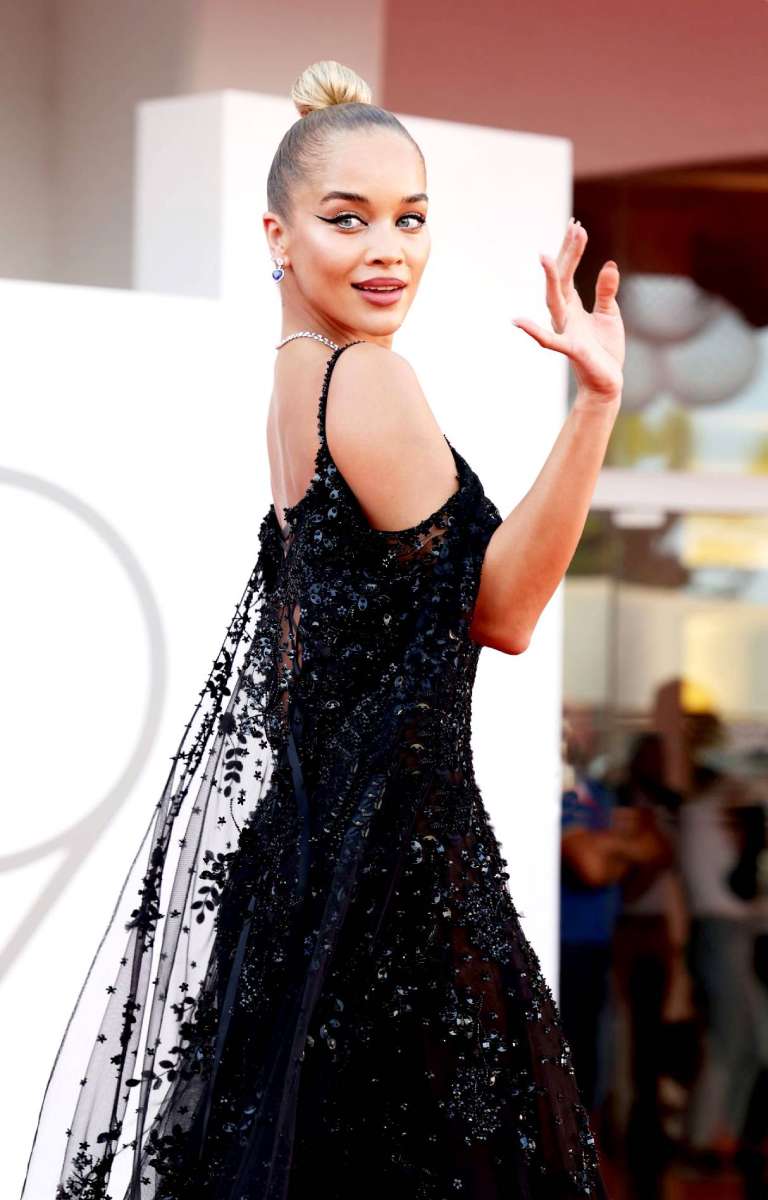 Jasmine Sanders in a black Rami Kadi gown, embroidered with laser cut 3D flower beads and silenes for "The Son" red carpet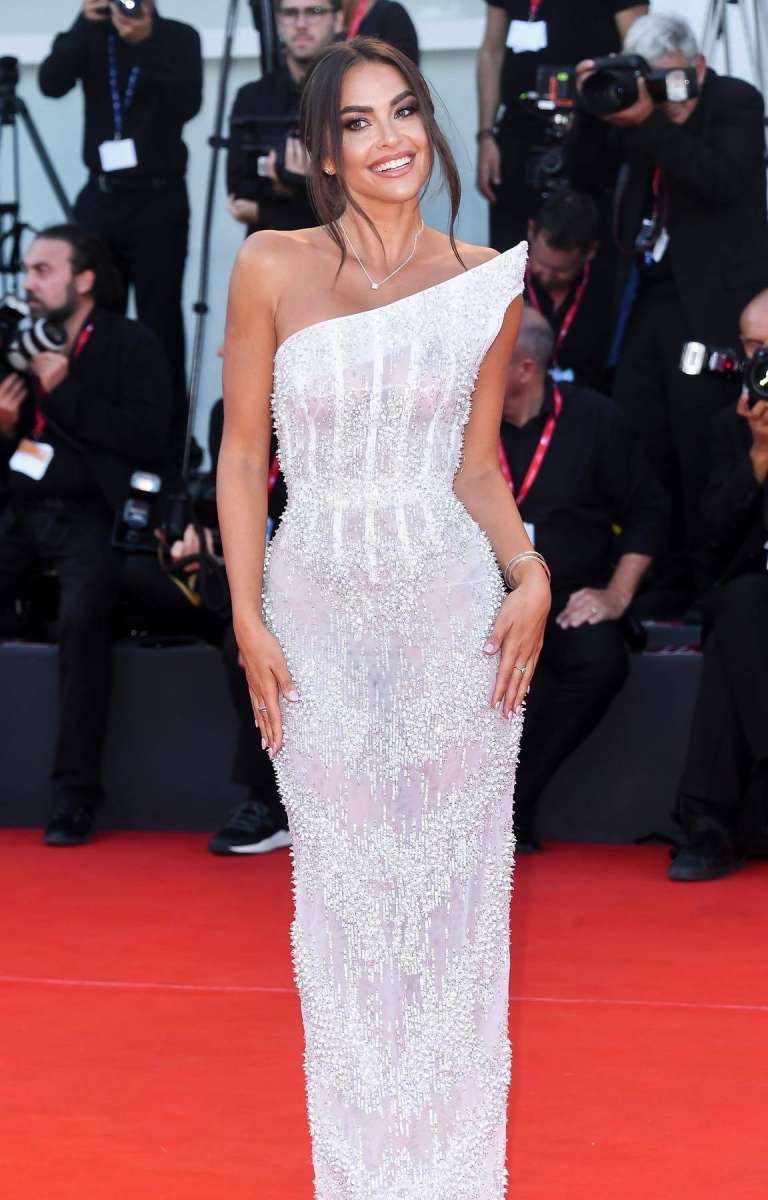 Giulia Gaudino in a pearl white Rami Kadi asymmetric gown, featuring a structured neck line for the "L'Immensita" red carpet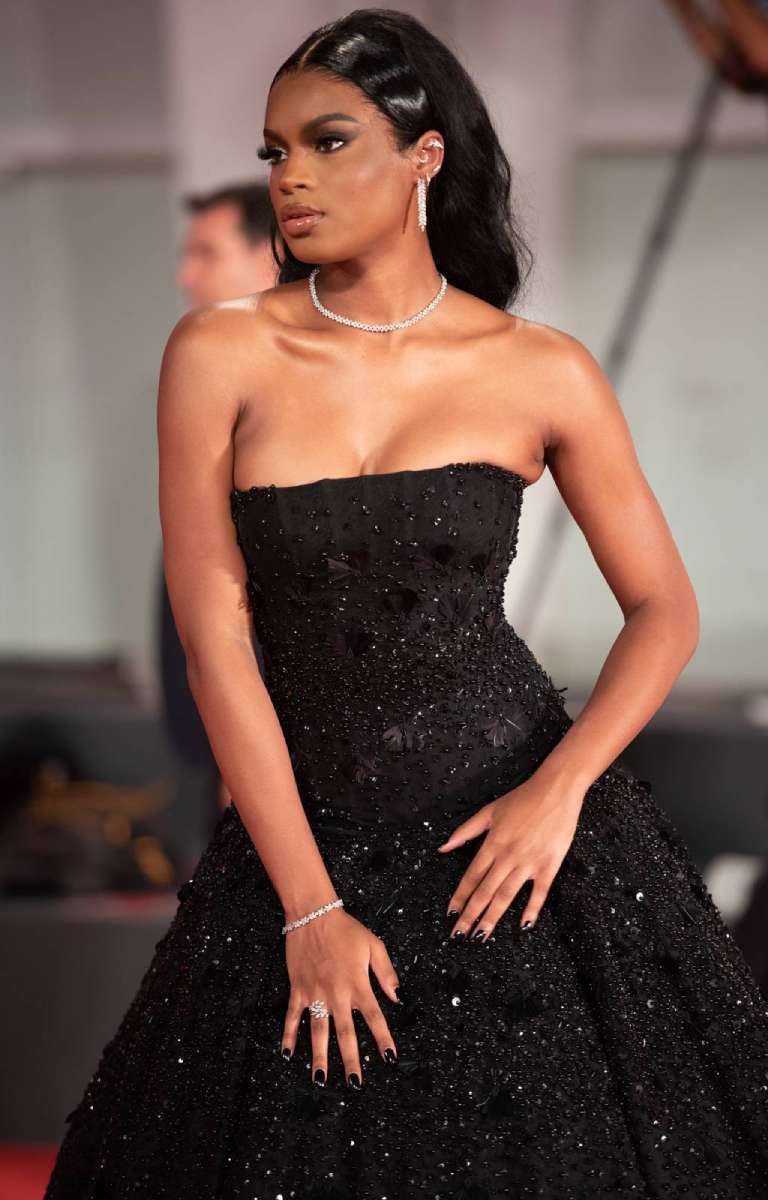 Didi Stone wears a black "Le Reveil" Rami Kadi ball gown as she walks the "Dreamin' Wild" red carpet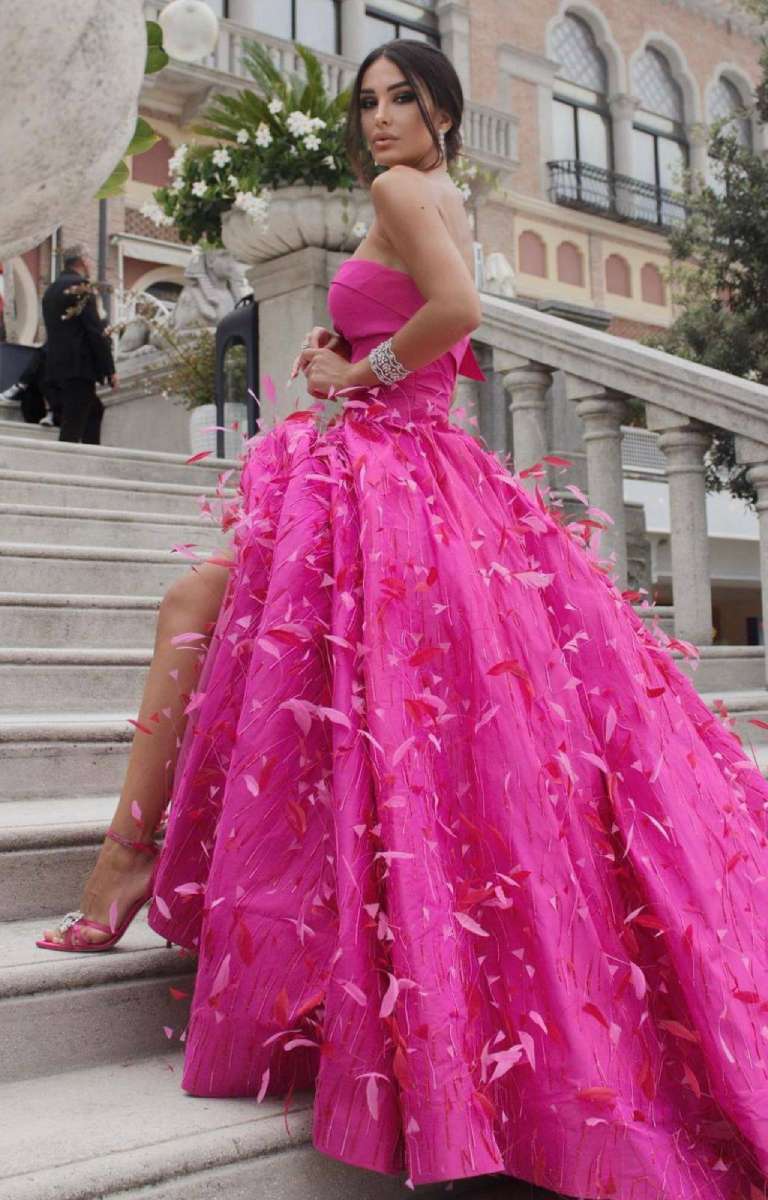 Rosa Perrotta is a dream in hot pink as she walks the "Blonde" red carpet in a Rami Kadi laser cut red and fuchsia feathers-embroidered couture gown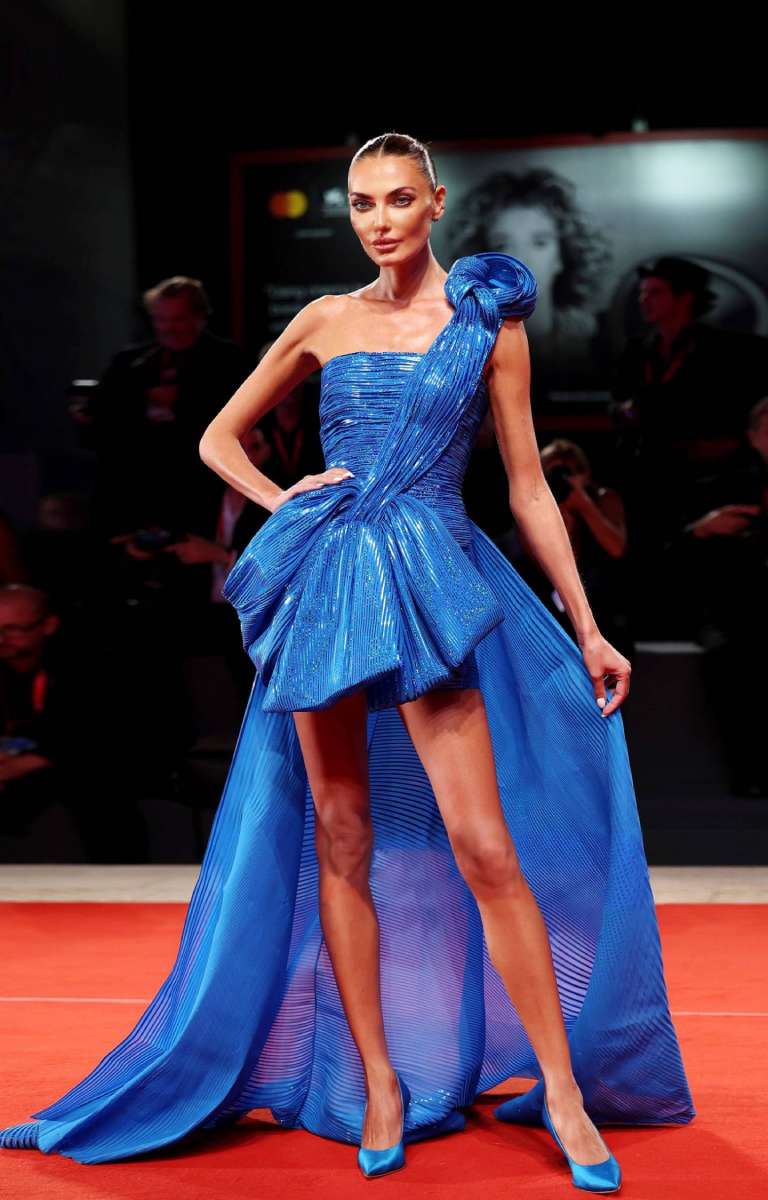 Alina Baikova wears a diva blue "Le Reveil" Rami Kadi asymmetric dress with a voluminous bow and long tail as she attends the "Dead For A Dollar" red carpet screening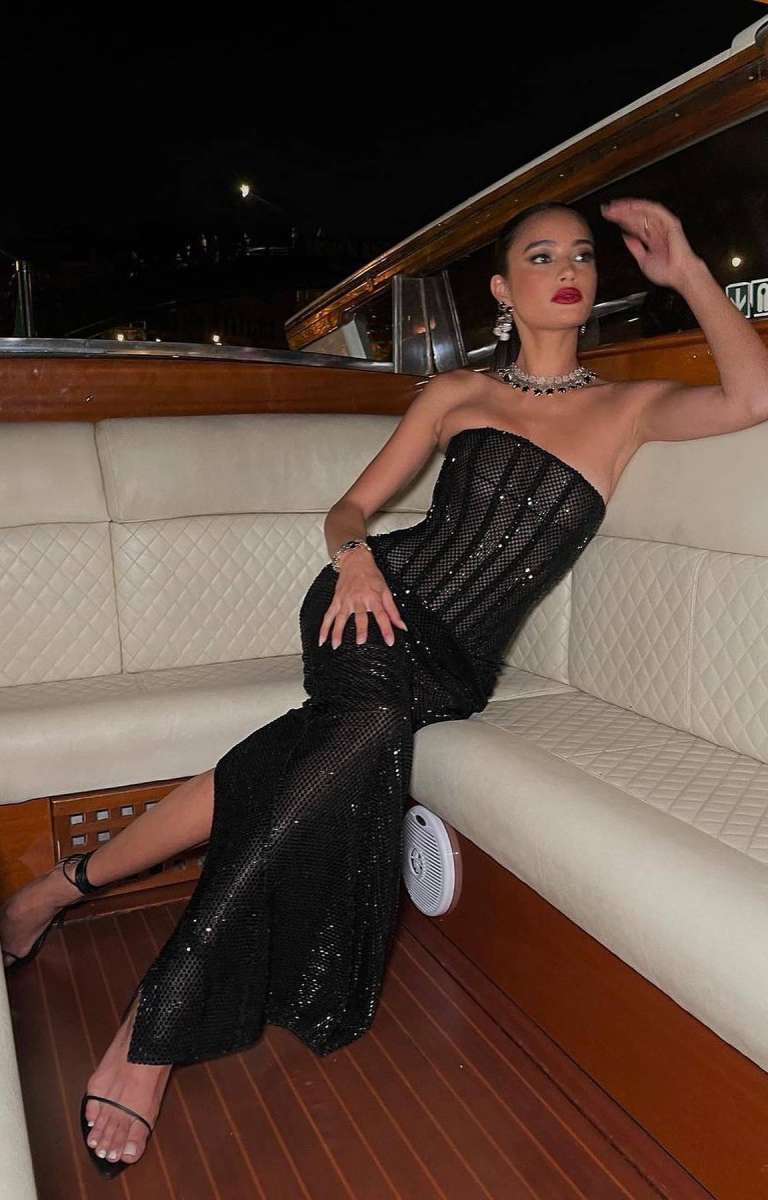 Kelsey Merritt wears a black "Le Reveil" crystallized fishnet gown for the79th Venice Film Festival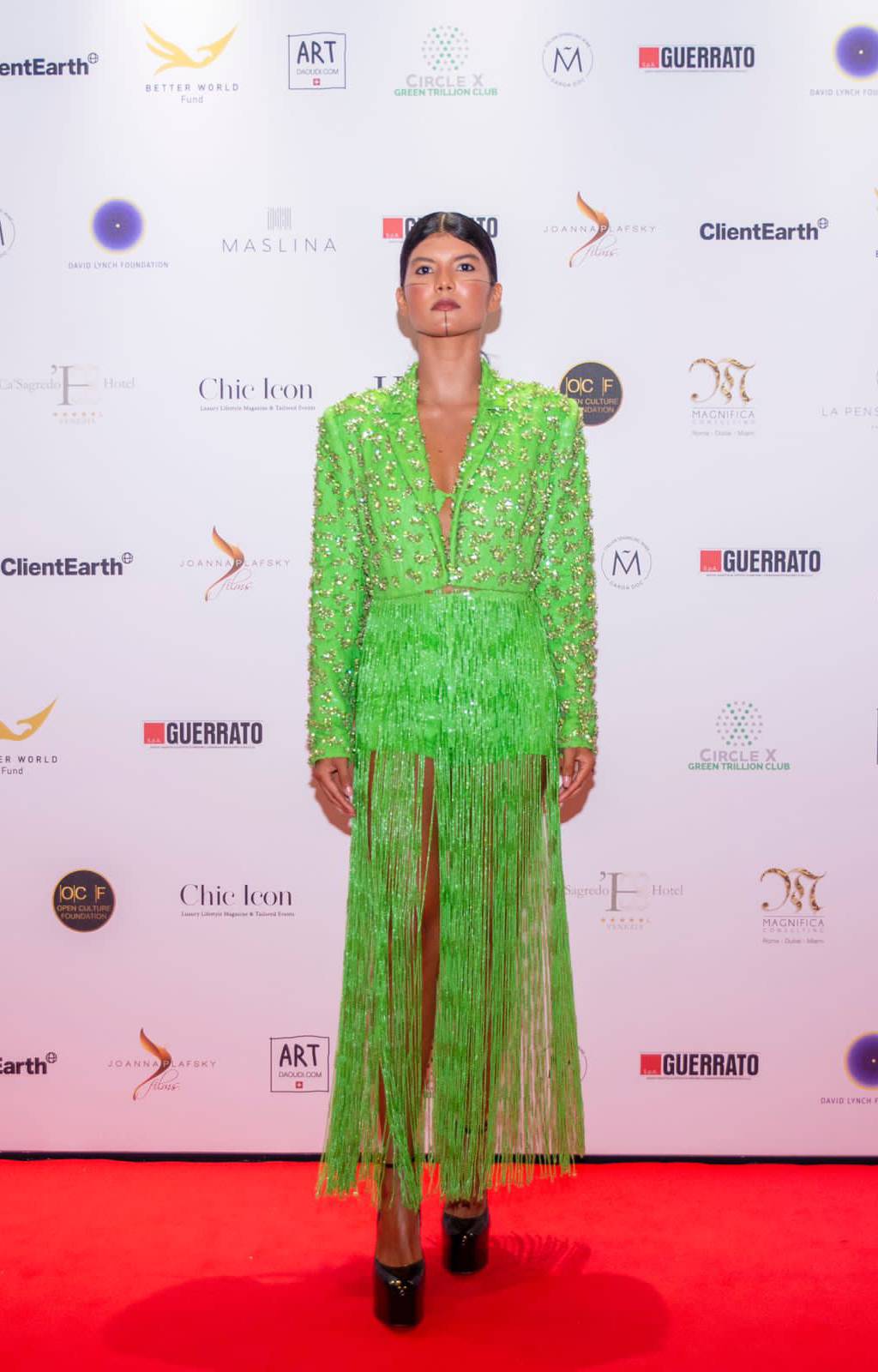 The Zaya, first indigenous model from Brazil, born and raised in the middle of the Amazon rainforest, wear a Rami Kadi matching flash green embellished shorts, bra, & fringed cropped blazer as she attends the Better World Forum Gala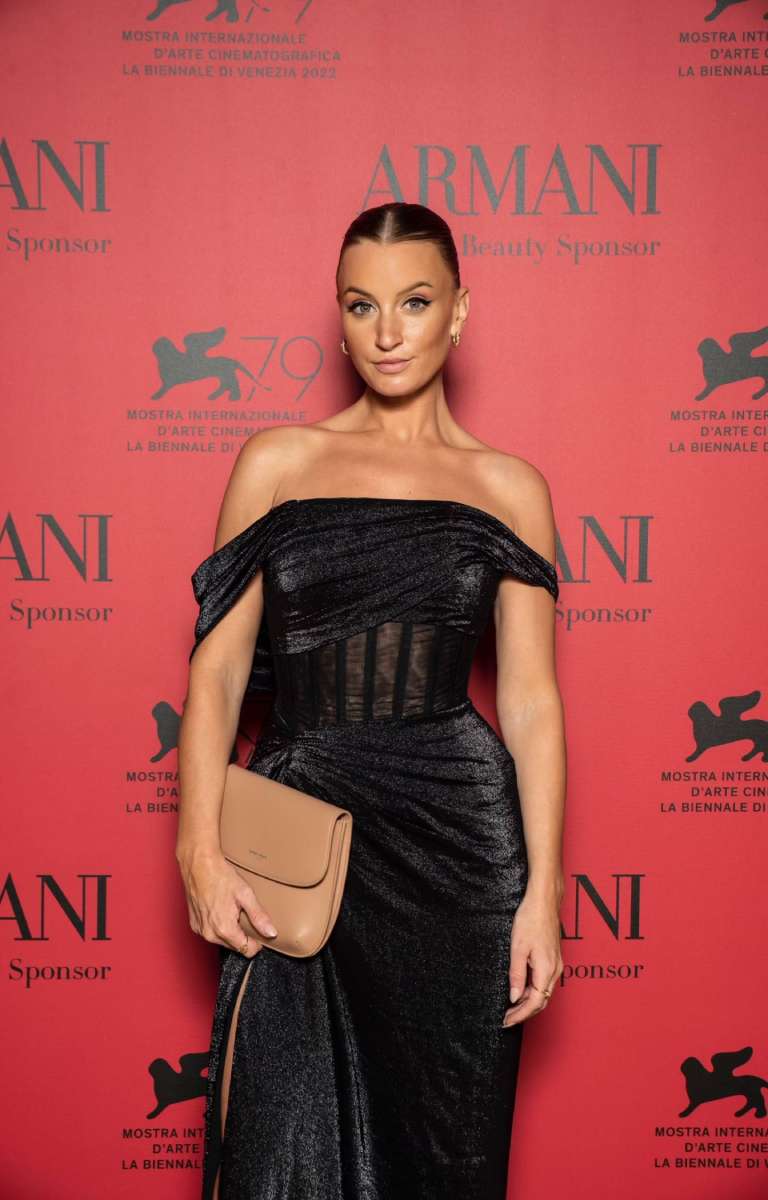 Queen of Jetlags, Noor de Groot, wears a Rami Kadi black off-shoulder draped lurex corset gown for the Armani dinner gala